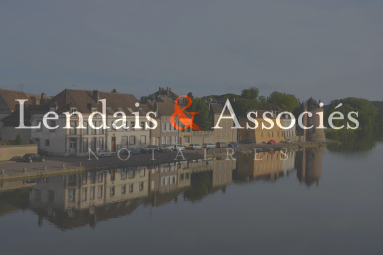 About us
INFORMATION COVID-19/CONFINEMENT Le service public notarial continue, mais selon des modalités différentes de celles que nous connaissions jusqu'à présent. En effet, la réception de la clientèle par les Notaires est devenue très limitée. Durant cette période de confinement, les renseignements sont dispensés par téléphone ou visioconférence. Les actes, quant à eux, sont régularisés à l'aide de procurations, à l'exception des actes solennels ou des actes qui ne peuvent être reportés. Pour les rendez-vous qui nécessitent votre présence à l'Etude, il est nécessaire de vous conformer au protocole qui vous aura été communiqué. Les notaires de votre département restent à votre écoute et continuent de vous accompagner dans vos projets et démarches.
About us
Our people
Maître Romain LENDAIS

Notaire associé
Maître Sixte BERTHIER

Notaire associé
Maître Elodie LABE

Notaire
Merryl SARLIN

Expert en évaluation immobilière T.R.V.
Virginie VANCAEYZEELE

Hôtesse d'accueil
Mathilde HERBETTE

Clerc de notaire - actes courants
Emeline LAMBERT

Notaire assistant
Danielle BAOUASSILA

clerc - droit de la famille
Christine CHASSERY

Secrétaire
Amandine LANGLAIS

Comptable
Office équipé de la visioconférence de la profession

Our office is known as Notexpert, feel free to contact us directly about our operating conditions and information about valuation.
Real estate classifieds
Retrouvez nos annonces immobilières
Contact us
Notary's office
LENDAIS & ASSOCIES
8 QUAI DU COMMERCE
89500 VILLENEUVE SUR YONNE